Porcelain
Japanese Kakiemon style plate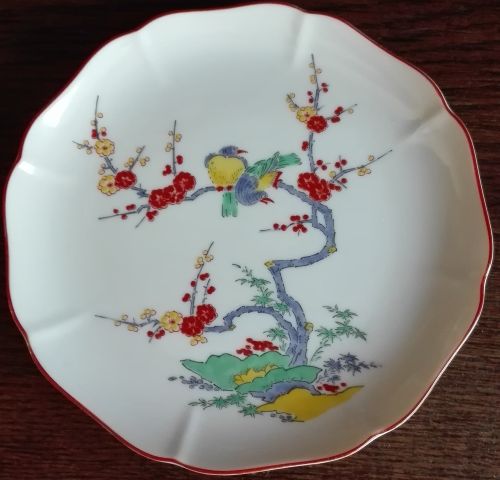 Handpainted plate with courting magpies, plum blossoms and bamboo.
This traditional Kakiemon style plate is decorated with colourful enamels. The scene is based on a traditional chinese image. A pair of magpies, blossoming plum and bamboo form the rebus "the couple delights in double happiness".
The Japanese Kakiemon style shares much in common with the Chinese "Famille Verte" style. Such porcelain items were produced from the mid-17th century onwards. Originally they were produced at factories around Arita.
The plate is marked: