Porcelain
Chinese butterfly landscape plate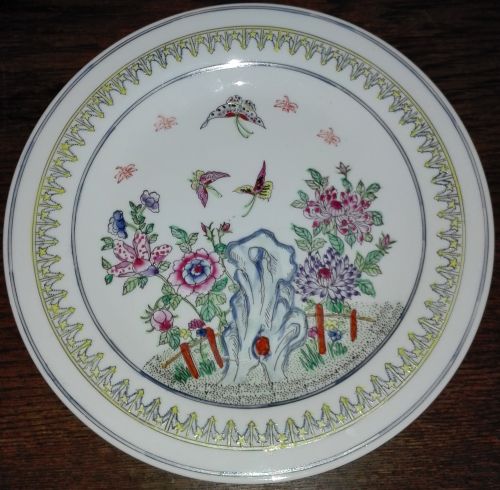 The plate is marked Qianlong Nian Zhi.
This plate features a landscape with butterflies and flowers. It is marked on the base Qianlong Nian Zhi.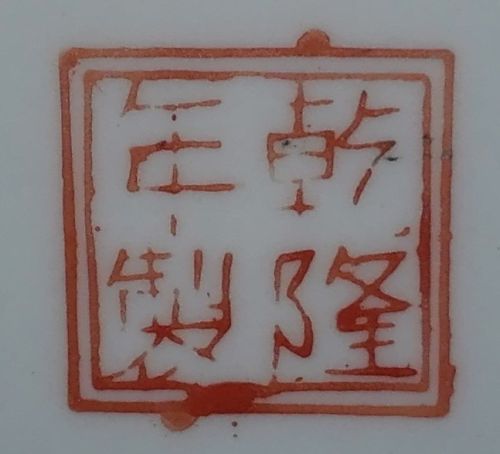 The plate was probably made before the Cultural Revolution in 1950s.
Chinese Emperor Hongli (Qianlong) reign period was 1736-1795. Mark of his reign is still in use by porcelain makers. On later pieces is usually used four characters mark, which ommits Da Qing dynasty name.