Large Delft Boch Belgium plate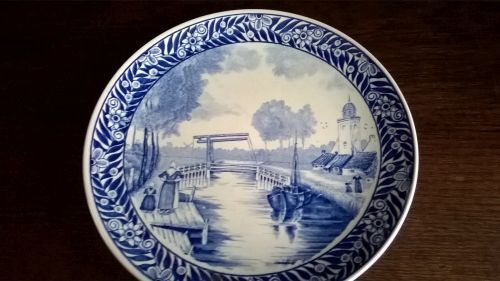 Delft charger by Belgium Boch. The plate is 30 cm in diameter and most certainly made in 1960s. It is probably after some old Dutch Master.
The view is dominated by water canal. There i salso a fishing boat anchored on the right bank. On the right bank there is a village with a church.
Boch produced their own Delftware and also used Petrus Regout molds and patterns when Petrus Regout ceased producing Delftware and concentrated on other lines in 1969.