Royal Goedewaagen Winter plate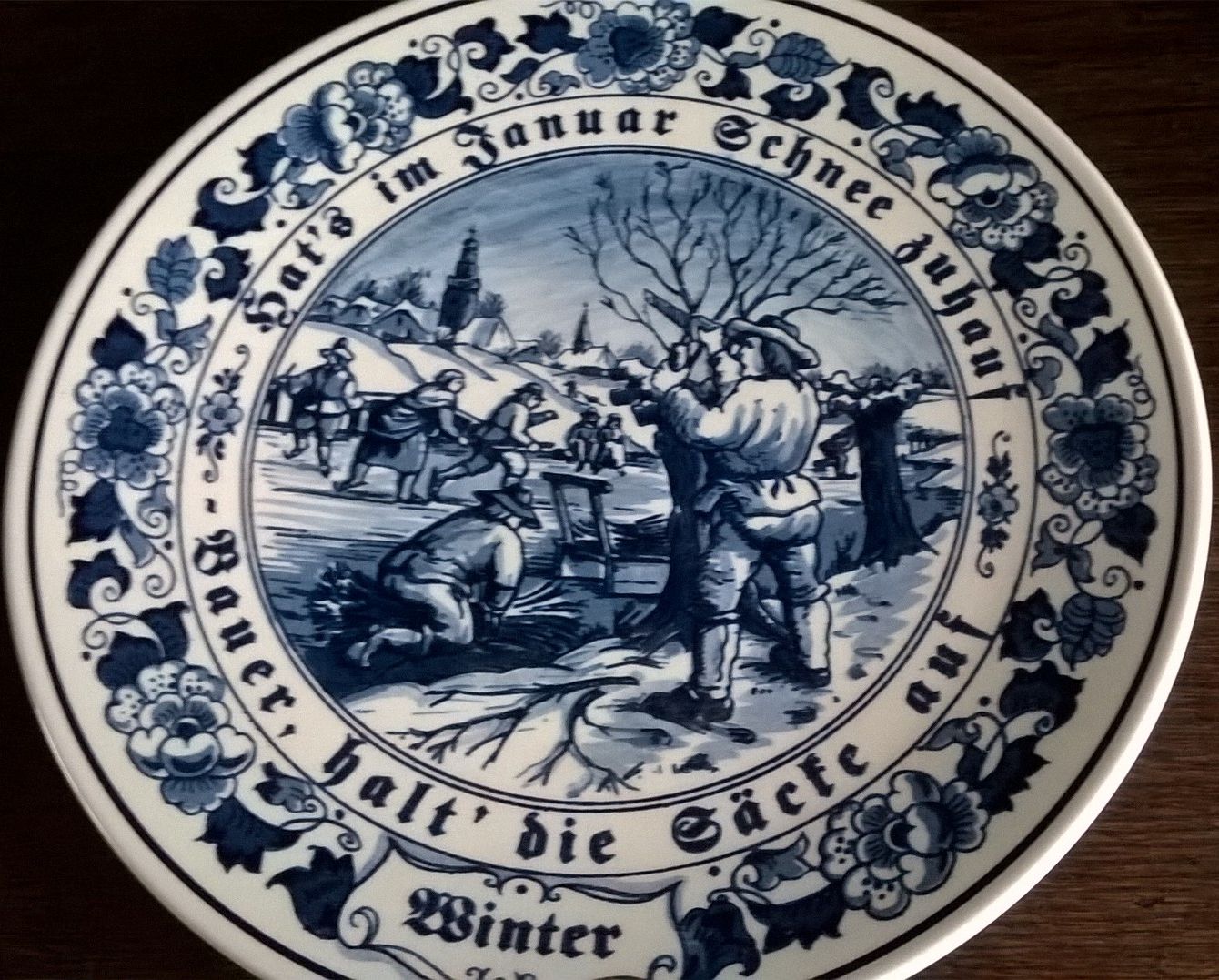 This is the Winter plate from the 4 Seasons collection made by Royal Goedewaagen. Marked in blue "Royal Goedewaagen Blue Delft Holland". There are also initials "AM".
Royal Goedewaagen is one of the oldest remained ceramics factories in the Netherlands. The foundations for the Goedewaagen factory were laid in 1610 in the city of Gouda. The company initially produced simple and affordable items.
In 1984 Royal Goedewaagen relocated its production facilities from Gouda to Nieuw Buinen.
Price range for the plate: 20-30 €