Porcelain
Petrus Regout plate with oriental motif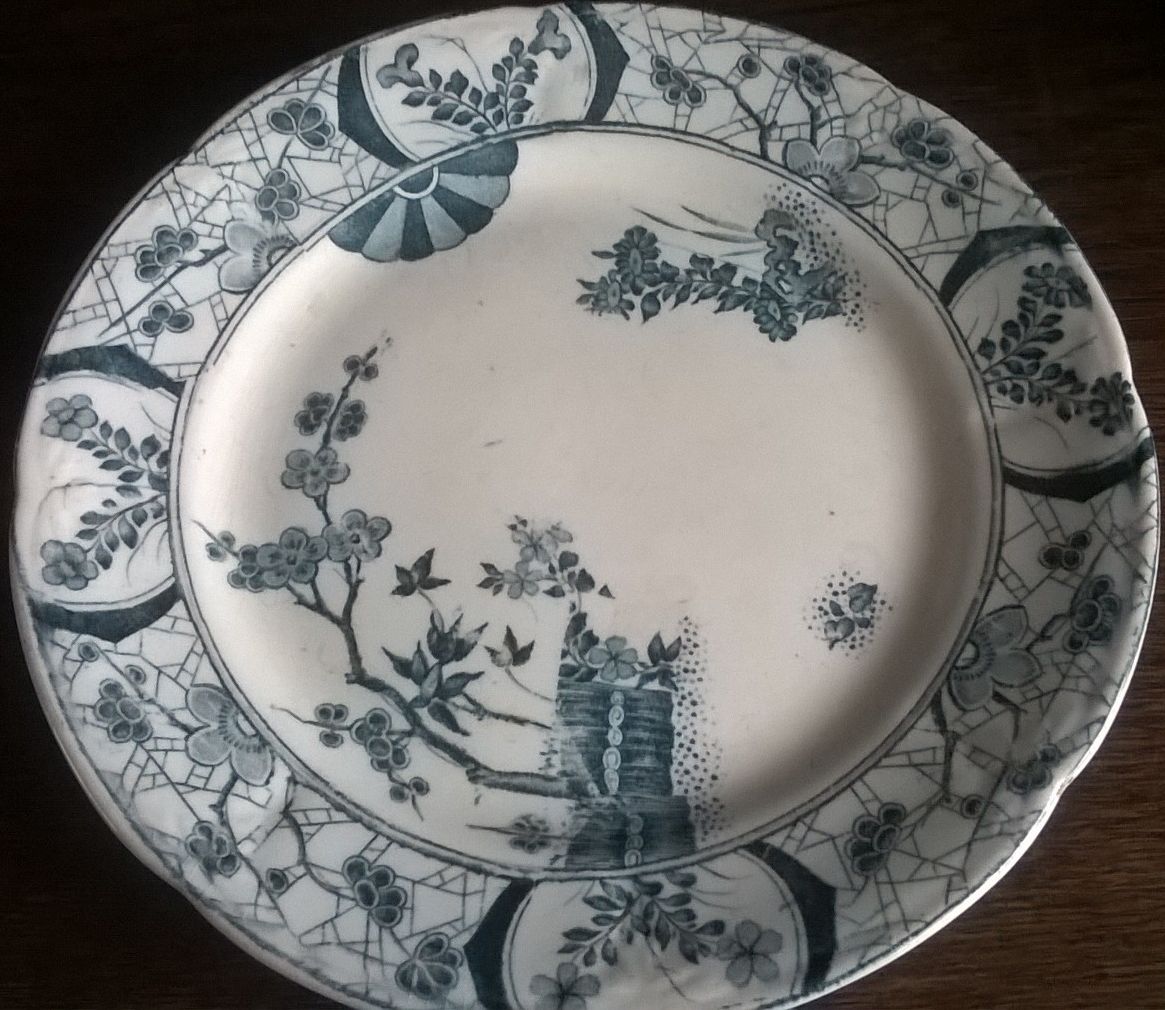 The plate was produced by Petrus Regout & Company. Such oriental motives were produced commonly by the Maastricht factory in the beginning of XX century. Though this one was created before 1899 when the company changed name to Sphinx.
The plate is part of a Nankin pattern. At the time Petrus Regout produced tableware that was similar to Chinese and Japanese blue and white porcelain. It isn't hard to tell apart - Petrus Regout porcelain was usually well marked.
This piece has mark:
Petrus Regout & Co.
Maastricht
Nankin
Made in Holland