Porcelain
Björn Wiinblad Rosenthal plate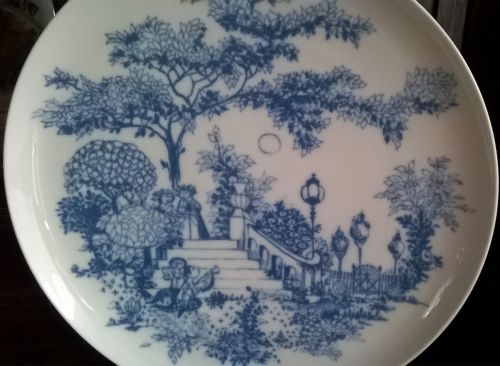 A nice plate with Serenade decoration by one of the best Scandinavian designers.
The design is made by c. This plate was made for the Studio Line (Studio Linie) in the 70s. The colour of the decoration is Asian Blue.
The plate has the makers mark on the reverse: Rosenthal Studio Linie Germany.