Jean-Francois Boch Bourscheid Castle plate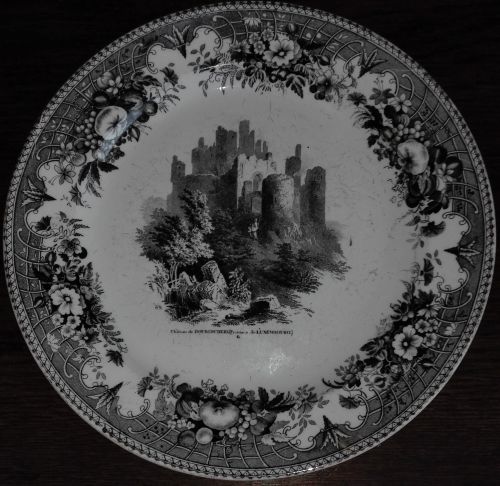 The plate was made in the 1809 - 1836 period.
This 200 year old plate features Bourscheid castle situated in Luxembourg. It is triangular in shape and situated on a steep promontory, perched 150 metres high above the Sûre river. Of this first Gothic-Romanesque building only the main tower and the wall - known today as the inner wall - remain.
Jean-Francois Boch was a third generation of potters in the family. In 1809 being 27 he bought the baroque Benedictine St. Peter's Abbey at Mettlach in the Sarre department. Boch set up in the abbey ultra-modern and highly mechanised ceramics factory.
He took care of his employees taking a paternalistic approach toward them. He set up an orphans' support fund, reading association and a bank for workers.
Because of growing English competition he had to merge his business with Nicolas Villeroy forming Villeroy & Boch.
The plate is marked.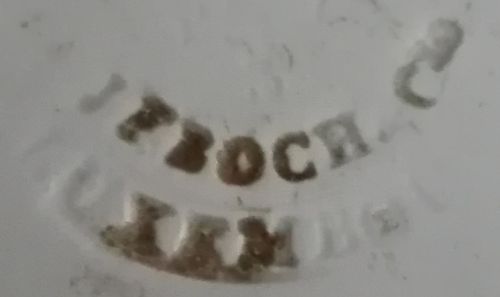 On the plate is inscription "Chateau de BOURGSCHEID, Province de Luxembourg.) 6"