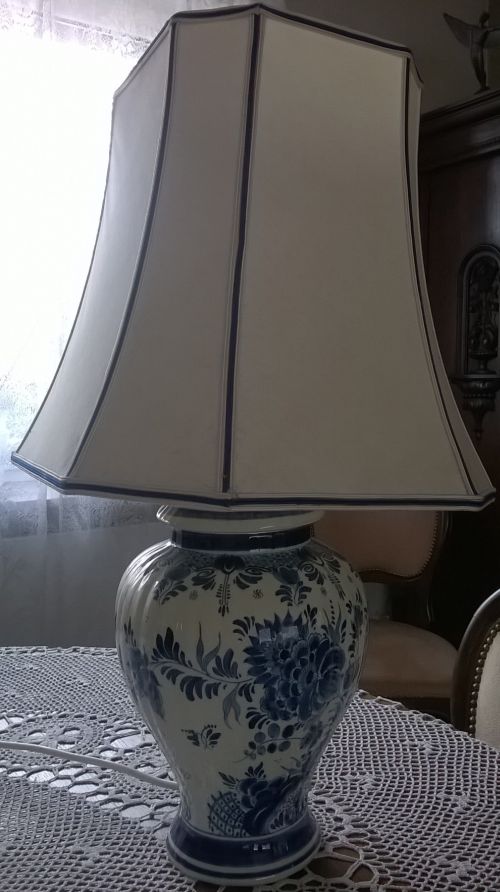 Astonishing delfts lamp produced by famous RAM factory. The lamp is hand painted in the traditional blue and white motif.
RAM pieces are extremely favored by collectors because of their unique quality. Production was limited and all pieces hand painted. They had less than 20 painters.
The lamp was made before 1945 in the RAM factory located in Arnhem.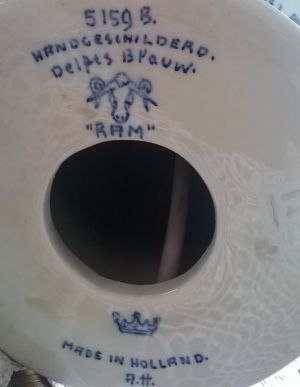 The lamp is marked:
5159 B.
HANDGESCHILDERED.
Delfts Blauw.
"RAM"
MADE IN HOLLAND
A.H.