Antique lattimo glass Zabkowice bonbonniere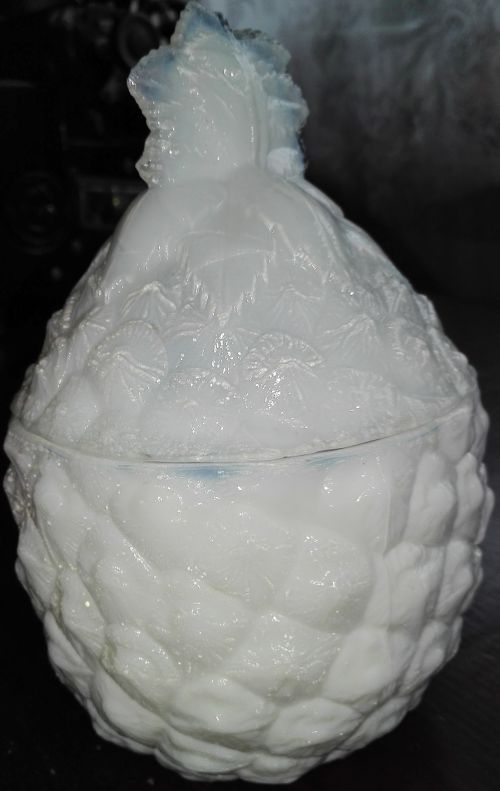 This pineapple shape item is made of pressed lattimo glass.
The bonbonniere was made in Zabkowice glassworks before 1935. It is 18 cm high.
Zabkowice Glass Factory was established by Josef Schreiber jr in 1884. The firm was located in Zabkowice, which is now a part of Polish city Dabrowa Gornicza. Back in 1884 it was Russian territory.
First they produced blown glass but in the beginning of the 20th century after purchasing new machinery the factory started producing pressed glass. Production of the factory was exported to many countries (among others to Russia, China and England).
In 1935 production was stopped. The plant was launched again in 1939 as a result of the WWII outbreak. A period of rapid development of the glassworks were 1950s and 1960s. In 1966 the glassworks exported to 45 countries. In 1970s the Zabkowice factory started producing colored glass products.
In 1990s started economic decline of the glassworks. It was privatized but still falling demand lead to bankruptcy of the company.