German Bavarian snuff bottle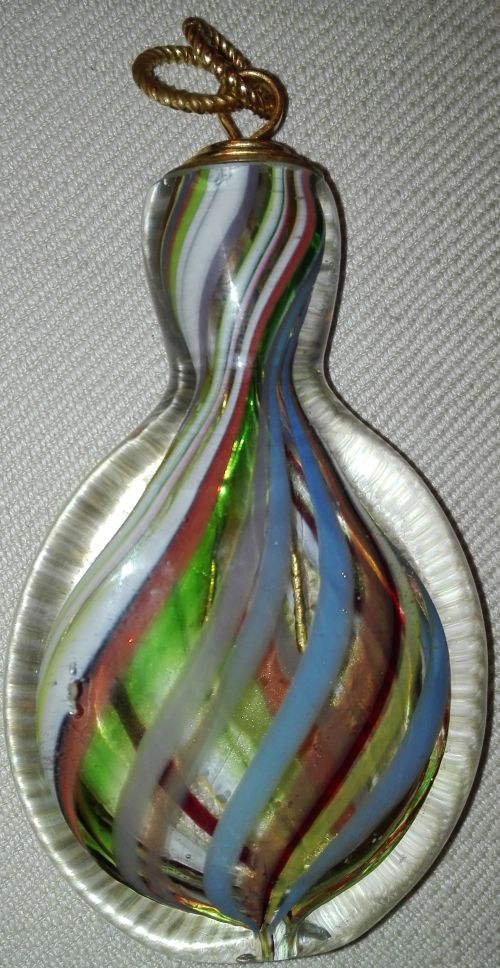 This bottle was made in the first half of the 20th century.
The glass bottle without stopper is 85 mm high. It is made of colored glass layers covered with clear glass.
The technology of making glass snuff bottles is limited to the area of Bavarian Forest, Bohemian Forest and Upper Austria. Such bottles are called in Bavaria "Schmalzlerglasl", "Brasilflaschl" or "Tabakbüchsl".