Green Sklerosol Dr. Kobbe bottle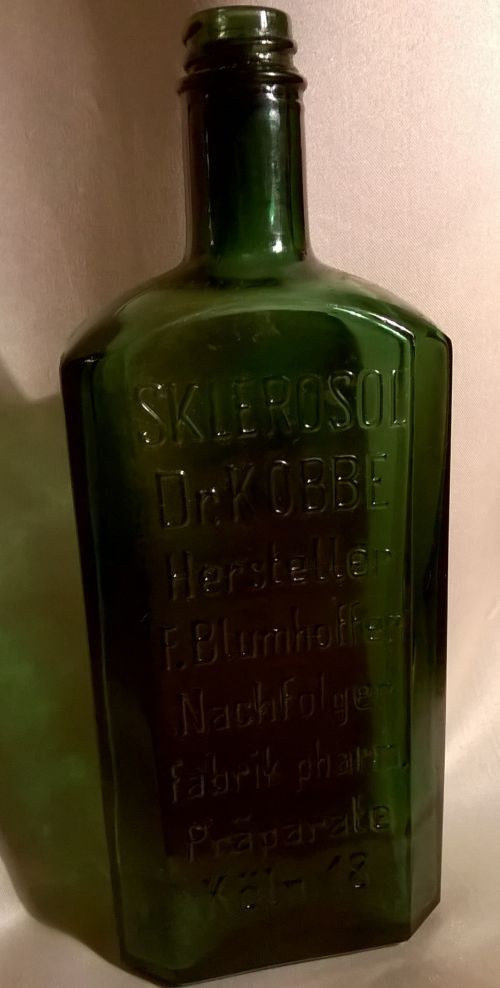 The Sklerosol was produced by F. Blumhoffer Nachfolger GmbH. This company was particularly well known for producing Afri-cola and Bluna drinks.
F. Blumhoffer Nachfolger GmbH history starts in 1864. The company produced essences for the production of brandy, liquors and non-alcoholic drinks. They also produced Dr. Kobbe Sklerosol intended for atherosclerosis and circulatory disorders. In 1930s 500 ml bottle of Sklerosol was sold for 3.45 German reichsmarks.
On the bottle is inscription:
SKLEROSOL
Dr. KOBBE
Hersteller
F. Blumhoffer
Nachfolger
Fabrik pharm.
Praparate
Koln 18