Antique bottle in a wooden case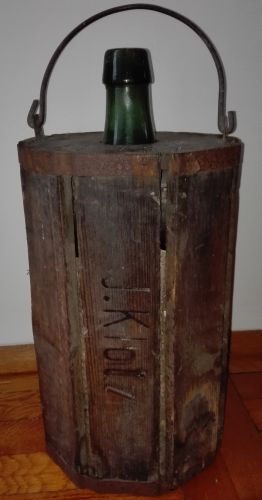 Green glass antique bottle in a wooden transport case.
The wooden case has a metal handle. The green bottle inside is protected with a layer of paper. It is circa 40 cm high and 20 cm in diameter. There is writing on the wood 'J. Klotz' and number '30'.