Art deco uranium glass decanter set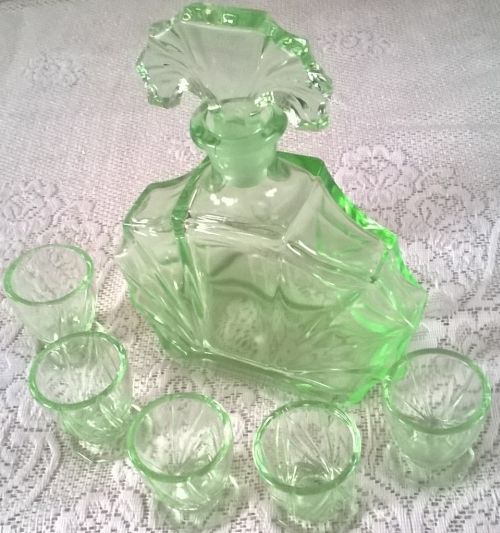 Bohemian uranium glass decanter and five glasses set. This is really stunning set made of uranium glass. The set recalls works by Josef Hoffmann. Especially interesting is the stopper.
Uranium glass became popular in the mid-19th century, with its period of greatest popularity being from the 1880s to the 1920s. It fell out of widespread use when the availability of uranium to most industries was sharply curtailed during the Cold War starting in the 1940s.
Uranium glass also lost its popularity because of worries connected to alleged radiation, though it is so low that it can't be dangerous.
Exposed to source of ultraviolet light uranium glass glows a rich green color.