Porcelain
CT Altwasser art deco sugar bowl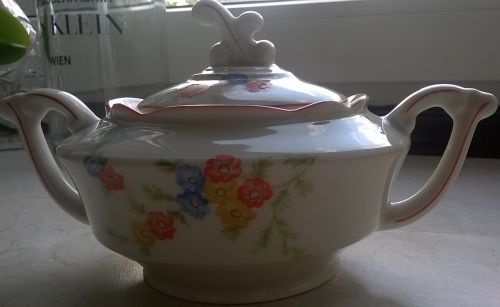 The sugar bowl was made in 1939. There is a green C.T Altwasser mark on the base and number 39, which indicates 1939 production year.
Carl Tielsch founded the Altwasser factory in 1845. It swiftly became second largest porcelain factory in Silesia. After twenty years the factory employeed 1,400 employees. Products of the Tielsch factory quickly became known for its high quality and artistic values. Their quality was compared to porcelain manufactures from Berlin or even Meissen.
In 1932 the Tielsch factory merged with Hutschenreuther. Production continued till 1945 when Altwasser factory was taken over by Polish authorities.