Porcelain
CT Altwasser jug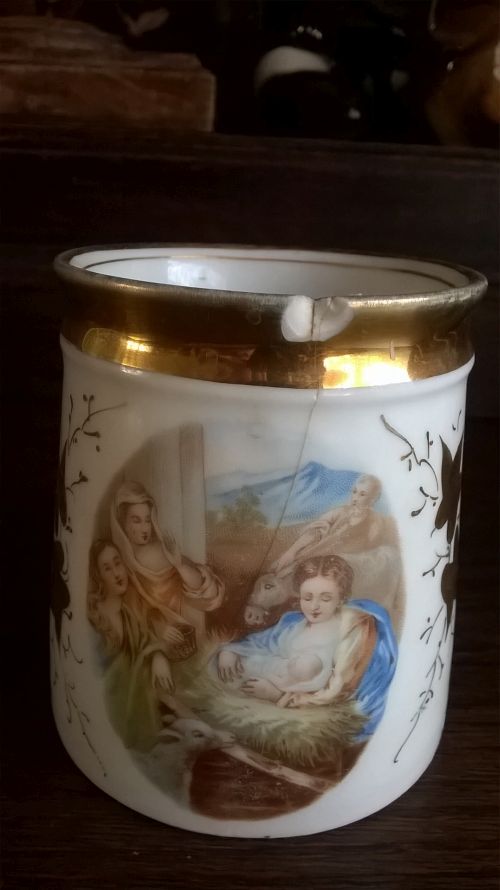 On the jug is shown a scene from the crib. Mary is holding the infant Jesus in his arms, sheep and a donkey look at it with curiosity and in the background one can see Joseph.
Carl Tielsch founded the Altwasser factory in 1845. It swiftly became second largest porcelain factory in Silesia. After twenty years the factory employeed 1,400 employees. Products of the Tielsch factory quickly became known for its high quality and artistic values. Their quality was compared to porcelain manufactures from Berlin or even Meissen.
The blue mark of eagle and letters CT was used by Altwasser between 1875 and 1935. The jug is damaged but it makes it even more interesting.