West German Scheurich jug vase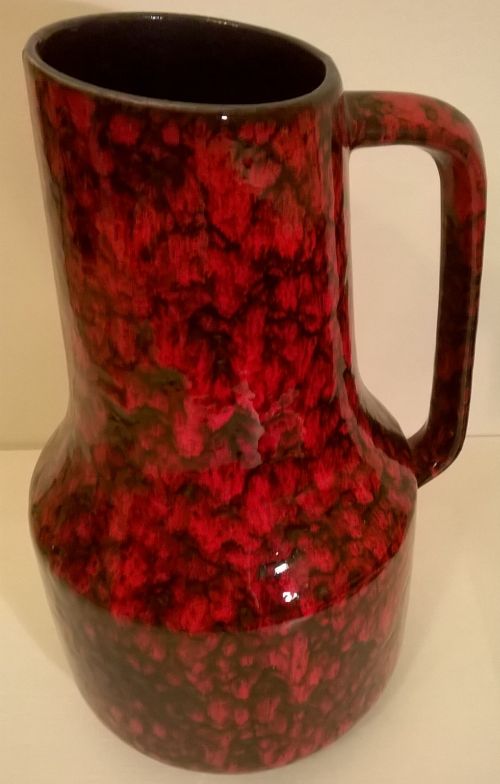 A vibrant red West German floor jug vase by Scheurich. It's a beautiful glossy red.
The shape is stylish with a sturdy handle. Impressed to the bottom 'W. Germany' and the form number '408 - 40'.
The vase is 40 cm high. It was made in 1960s, maybe in early 1970s. The Scheurich name was added to the base in late 70s and following this a central 3 circle mark was added circa 1990.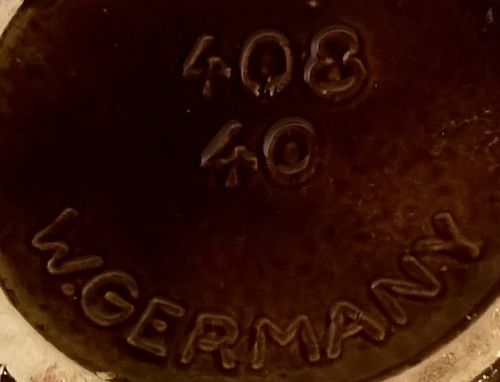 The Scheurich Keramik factory was established in Kleinheubach in 1954 by Alois Scheurich and they continue to this day. The Scheurich company became one of the largest manufacturers of ceramics in Germany from the 1950s to the 1980s. They offered the widest range of shapes and glazes. One of the most prominent designers was Heinz Siery. Many Scheurich forms are his designs.