Porcelain
19th century transferware cup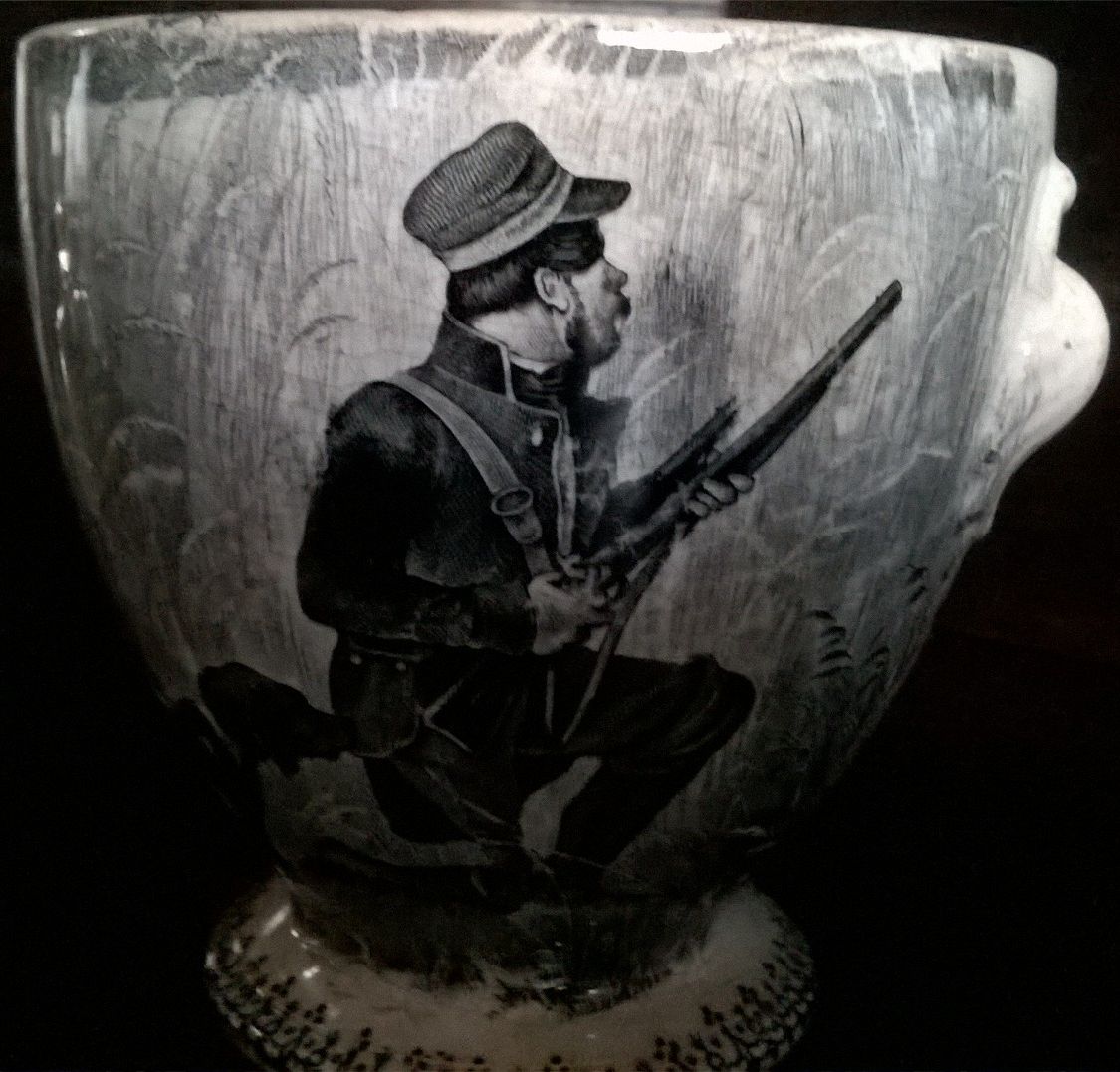 Beautiful transferware cup with hunting scene.
It is a charming 19th century cup. On the one side of the cup there is a man resting with his dog after hunting. In front lies a hunted rabbit. On the other side there is a man and his dog during hunting.
There's no mark on this ceramic cup. The decoration is apparently similar to Villeroy & Boch Artemis patern but this cup is much older.