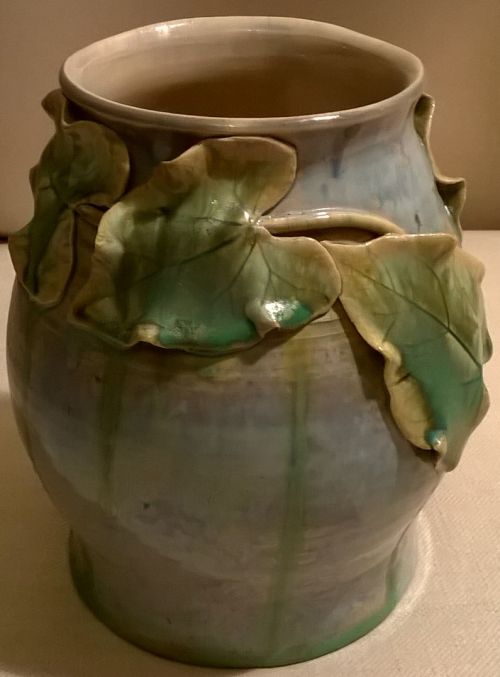 Vintage studio pottery vase with 'm' monogramm on the base.
The vase is glazed in shades of green, blue and yellow. The stunning potery vase has applied leaves. It is 18 cm high.
This vase has a 'm' mark on the base. I wasn't able to identify the potter.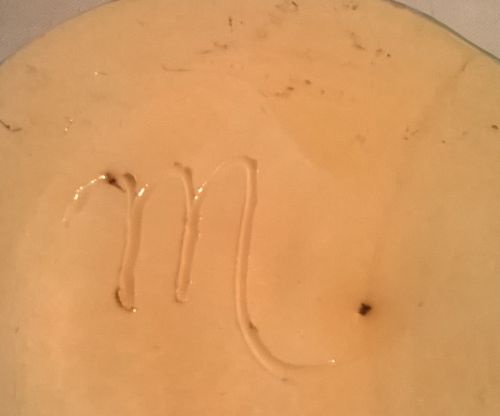 And here it is on eBay.