Small vase made in Soviet Korosten Porcelain Factory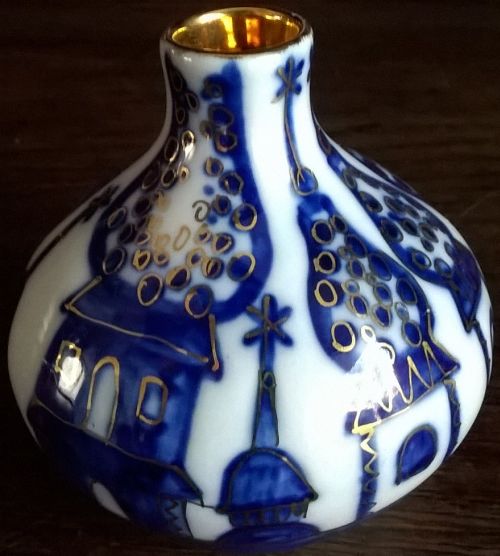 Miniature vase with blue decorations presenting Russian buildings with traditional onion domes.
The vase is only 7.5 cm high. It has a Korosten jug mark on the base, which was used in 1960s - 1990s period and inscription 'Made in USSR" used on export items.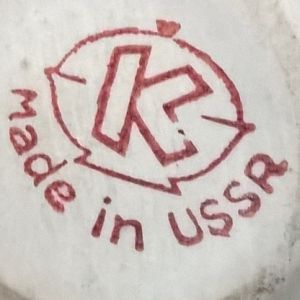 First mentions about the Korosten Porcelain Factory date back to 1904. Production of porcelain items was started by a Pole named Timothy Przybylski.There were a few factors in favour of statring such a project in Korosten: convenient railway link, extensive deposits of raw materials, available labor force and an excess supply of fuel. Initially, they produced only white porcelain, which was taken to Poland for decoration.
The factory was nationalized in the end of 1918. During the home war production was stopped. It started again in 1924. In the end of 1940s production moved from simple and rough porcelain for workers and peasants towards more decorative and artistic items.
Soviet times were a golden era for Korosten Porcelain Factory. Among artists working for it was Honored Artist of the Ukrainian SSR, winner of the Shevchenko Prize, the chief artist of the plant - Valentina Mikhailovna Tregubova.