Maternity Polonne porcelain figurine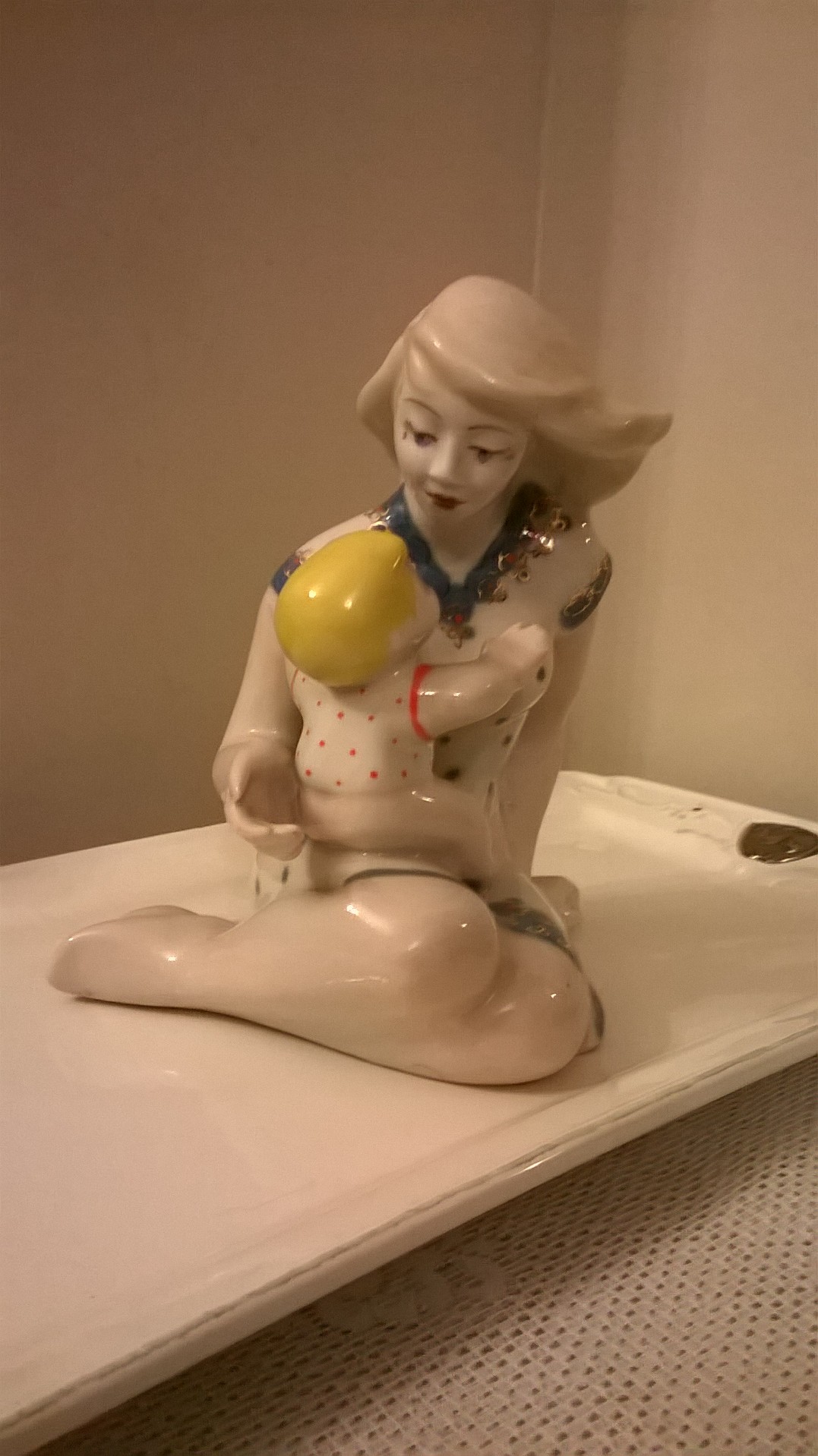 The figurine was produced in 1980s by Polonne factory. Now Polonne is situated in Ukraine but in 1980s it was USSR.
The idea of the figurine was to picture close relations between mother and a child. No doubt the author made a good job and this is one of the most touching Soviet figurines.
It has the green swan mark, which was used by the Polonne factory since 1973.