Polonne Soviet porcelain fisherman figurine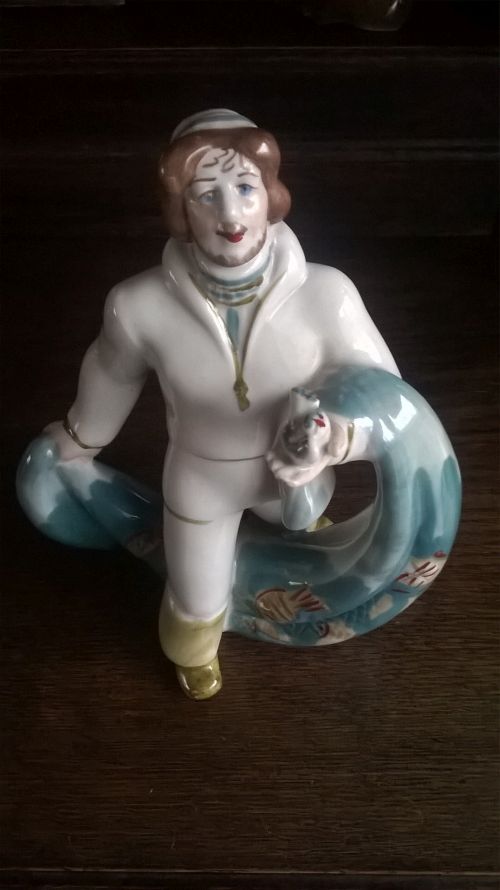 The fisherman figurine was produced in 1970s in the Soviet Union. Polonne is nowadays situated in Ukraine. The factory was founded in 1895 and still operates. It is now government owned.
The fisherman holds fish and net in his palm. It has a green "swan" mark, which was used by the Polonne factory since 1973.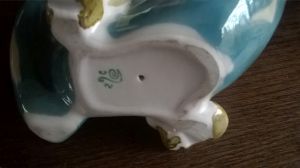 Price range 50-75 €