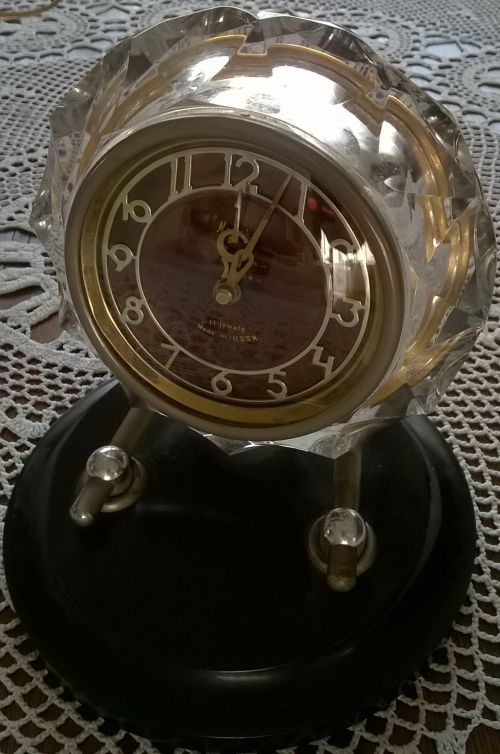 Soviet vintage mechanical clock made in 1960s.
The Soviet clock has 11 jewels and is supported by two chromed pillars. The clock is marked and is mounted on a black backelite stand. Design resembles art deco period.
The dial has a chromed bezel and the clock is set into fancy quadrant chamfered clear crystal body.