1960s Jopeko "Firn Rot" decor fat lava vase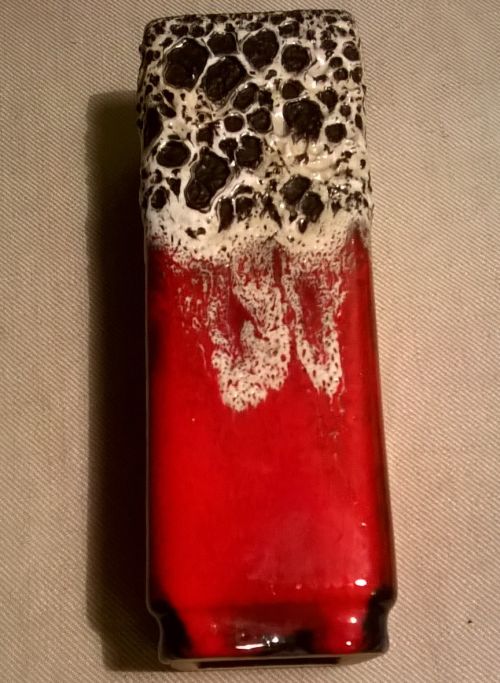 Red, black and white West Germany pottery rectangular vase.
Jopeko was established by Johann Peter Korzilius in 1948. The company is based in German town Ransbach-Baumbach. Jopeko Keramik stopped production of own pottery. They now rent facilities to other potters.
The vase is marked on the base: 901/20.