Ludwik Fiedorowicz - artist, glass designer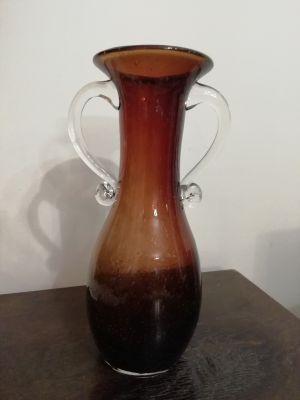 Ludwik Fiedorowicz was born on July 26, 1948 in Rzecko, in the Polish municipality of Walim. In 1973 he graduated the Faculty of Glass at the State Higher School of Fine Arts in Wrocław. Already a year later, he started cooperation with the Glassworks "Hortensja" located in Piotrków Trybunalski.
However, he achieved the greatest successes while working for the Glassworks in Ząbkowice. In 1975 he became a designer there. In the years 1975 - 1979 he also acted as a designer at the branch in Siemianowice Śląskie. At the end of the 1970s, Fiedorowicz became the artistic director of another branch of the Ząbkowice firm, Art Glassworks "Staszic" located in Dąbrowa Górnicza.
Ludwik Fiedorowicz ended his career working from 1993 until the retirement as a city artist in Sosnowiec.
Most designs of utility glass Ludwik Fiedorowicz created working in the "Staszic" glassworks. At that time he created, vases, amphorae, pitchers and bowls.
| | | |
| --- | --- | --- |
| Daisy cup |   |   |
|   |   |   |
|   |   |   |