Soviet Polonne porcelain huge teapot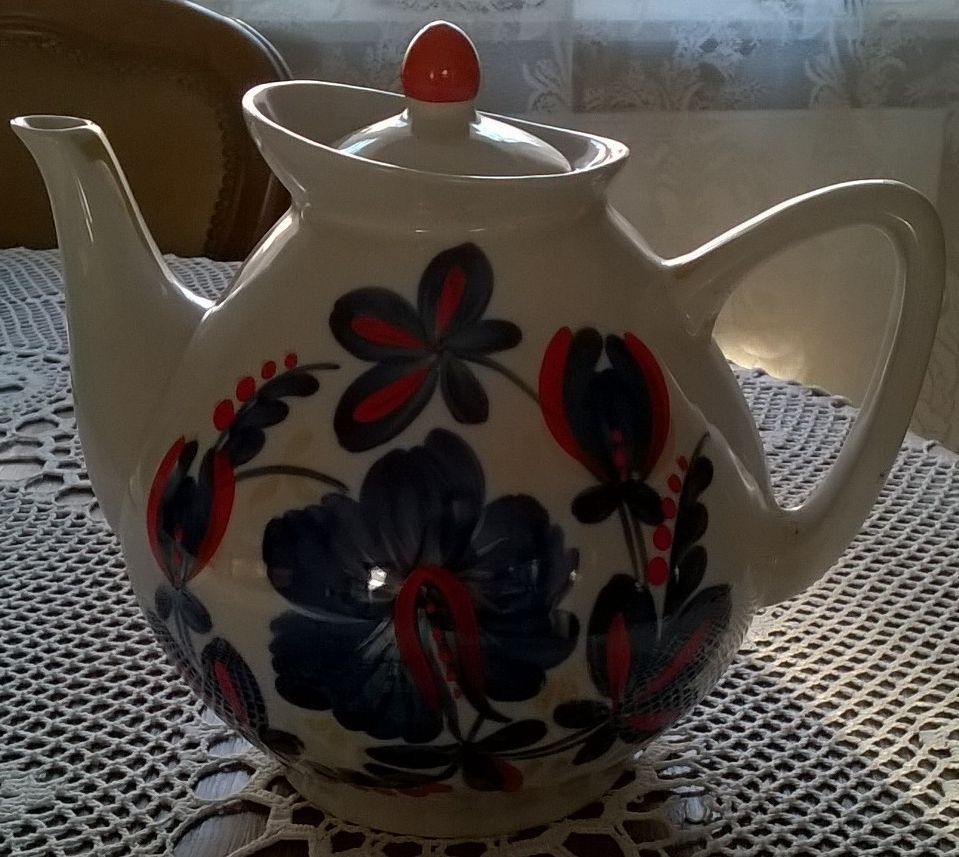 Huge and bulgy porcelain teapot made in Soviet Union in Polonne factory. The teapot is decorated in red and blue colours.
Polonne is situated in Volyn region in Ukraine. On the base there is a Polonne swan-like mark, which was used by the factory since 1973. The mark is green what means that the teapot was classified as a second quality item.