Soviet porcelain figurine of sewing girl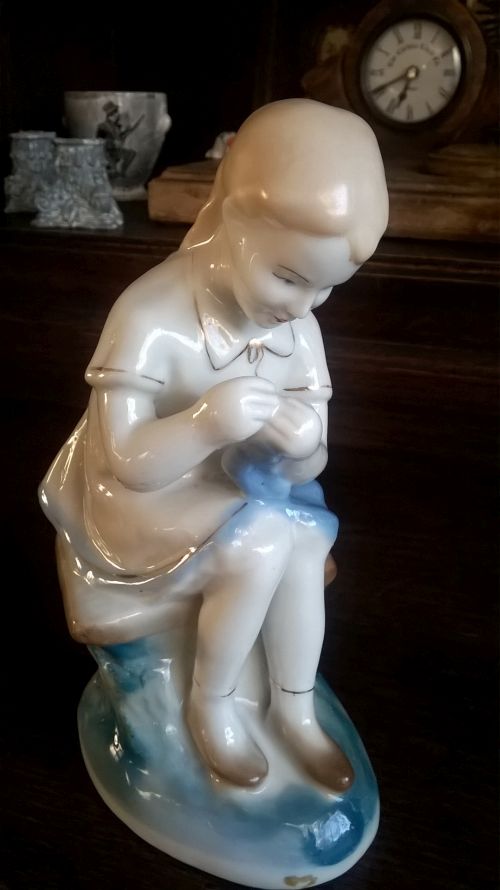 This porcelain piece is from 1950s. The figurine was made in the Soviet Union in ZHK Polonne factory.
The figurine has an old Polonne mark on the base. It is hardly visible now.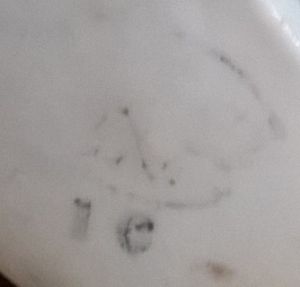 Faience and Porcelain Polonne Factory was founded by M. Schapiro in 1889. Next owner of the factory A. Zusman expanded production adding sanitary ceramics. During the October Revolution and post revolution turmoil, the factory many times resumed and again interrupt production. In 1947 Polonne factory fully resumed operations. ZHK Polonne flourished in years 1964-1970 when new technologies were introduced.