A girl with teapot Soviet Dulevo figurine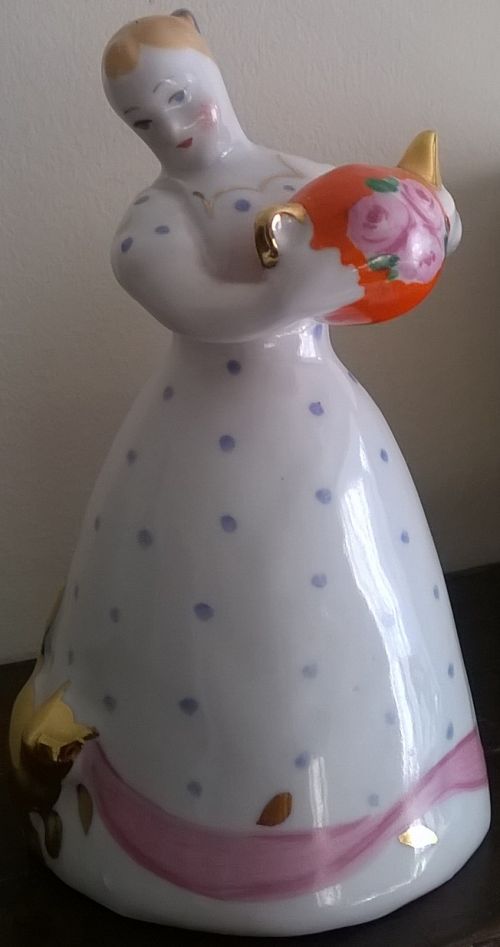 A girl with teapot figurine was made in Soviet Dulevo factory in 1960s.
The figurine was modelled by N. Malyscheva and M. Baumanskaya.
Dulevo porcelain factory was established in 1832 by Terenti Kuznetsov. His idea was to create a factory mass producing porcelain. During Soviet period the factory employed up to 6500 people. In 1958 a porcelain figurine named Falcon got grand prix during the Brussels World's Fair.
The falcon has become a symbol of the Dulevo factory and its mark.
The figurine is marked. There is a falcon symbol and inscription "Dulevo Made in USSR".