Porcelain
Rosenthal Mythos pattern creamer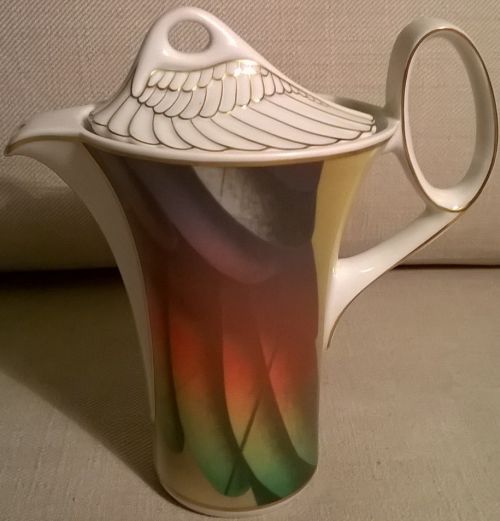 The Mythos pattern was designed by Paul Wunderlich.
The Mythos pattern was designed by surrealist artist Paul Wunderlich in the early 1990s for Rosenthal as a part of Studio Line series.
Paul Wunderlich died in 2010. He is thought to be one of the leading painters of the moden age. He was a German painter, sculptor and graphic artist. His trademark were erotic surrealist paintings and sculptures. Some of his graphic works were confiscated by authorities as they were recognised as pornographic. His works often referred to the mythology.
Wunderlich designed one of the most interesting Rosenthal porcelain services. Distinctive elements of the service were porcelain wings used as cofee cup handles. Unparalelled was also a form of handles used in jugs and creamers.
The creamer is marked: