Girl with a carrying pole Polonne figurine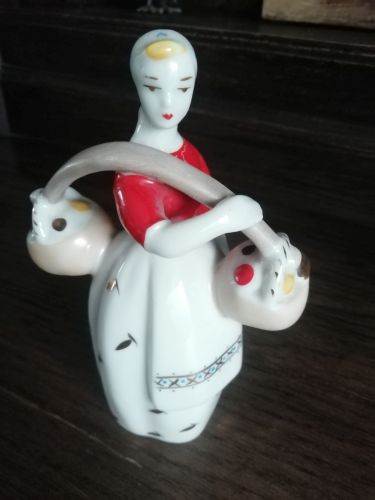 A porcelain figurine of a girl with a carrying pole.
The figurine is 14 cm high. It depicts a girl carrying mushrooms, using a carrying pole. The figurine is designed by B.N. Fiedorowich and decoration is designed by T.N. Schuliak. The figurine was made in 1960s. It is marked on the base. The Polonne ZHK backstamp was used in the 1954 - 1973 period. '1C' visible on the base means first quality.