Tea party Kiev porcelain figurine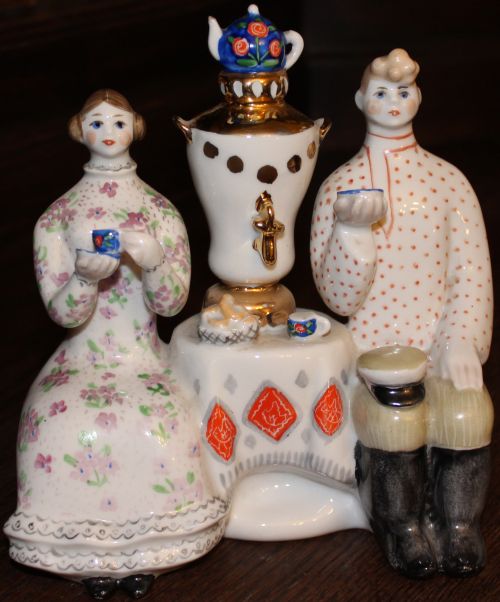 A rare marked Manya and Vanya tea drinking figurine.
The Soviet Union porcelain figurine is named 'Manya and Vanya or samovar tea drinking.' Author of this item design is Oksana Zhnikrup. Production started in 1972. It was made by Kiev Experimental Art Ceramics Factory.

It is 16 cm high and 14,5 cm wide. This figurine is marked with a red book Kiev mark, which was in use in the 1960 - 1975 period.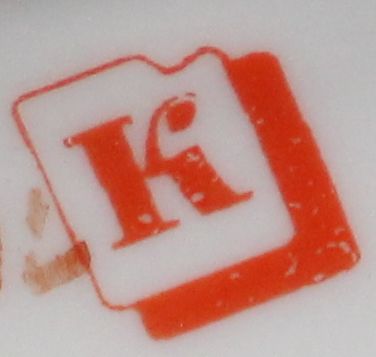 Oksana Zhnikrup was born 31 January 1931 in the city of Czyta and died 20 January 1993. In 1952 she graduated from the sculpture department of the Odessa Art College. In the 1952 - 1954 period she worked for Baranovsky porcelain factory. Since 1955 to retirement in 1987 she worked as a sculptor for the Kiev Experimental Art Ceramics Factory. Among others she designed figurines: 'He loves, does not love,' 'May Night,' 'Tea Party,' 'The dancers before performance,' 'Shepherdess and chimney-sweep,' 'During the intermission.'