Gzhel elephant shape tea container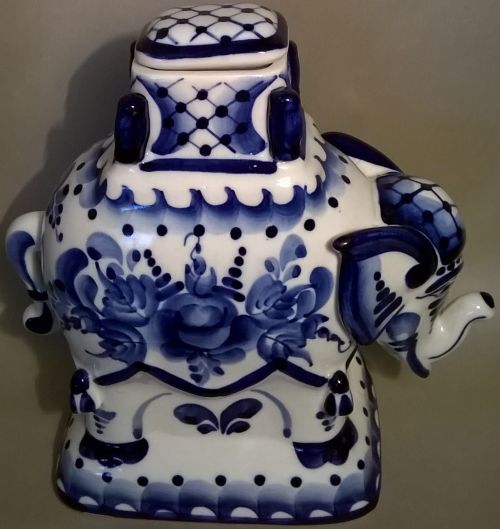 Traditional Russian handpainted Gzhel ceramic elephant container.
Gzhel is a traditional Russian ceramics production region. These folk art style Gzhel item are decorated blue in white. Gzhel is an area of 27 villages near Moscow. The name Gzhel became associated with pottery already in the 14th century.
The tea container is about 19 cm high.
This elephant tea container is marked with Gzhel logo and 'Hand made in Russia' inscription. It is also signed by painter 'Ermakov'. It was made after 1991, when Russia replaced Soviet Union.