Ukrainian set of two porcelain teapots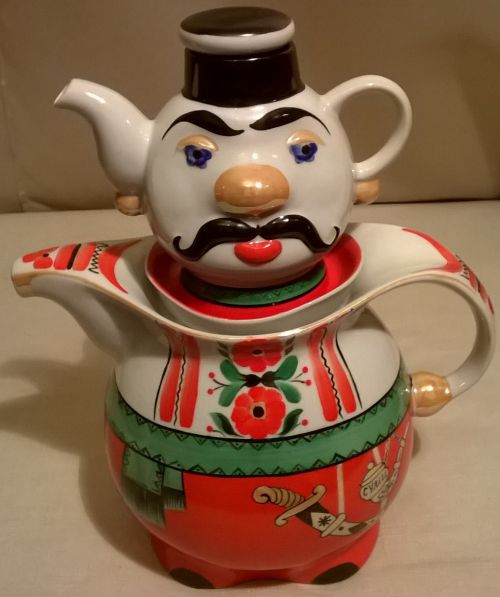 These teapots were made in 1997 by Sumy Porcelain Factory.
There are two teapots. The bigger one is for hot water and the smaller is for brewing tea. It is hand-painted and looks like the Ukrainian Cossack. The bigger teapot is 16 cm high and the smaller one is 12 cm high.
The Sumy Porcelain Factory was established in 1963 and first products were produced two years later. Among them were porcelain services, mugs and souvenirs. The factory had to be reorganised in 1992 when the Soviet Union collapsed. Because of the economic crisis the output was reduced by half. Years 1996 - 2002 were a struggle for existence.
Teapots are marked: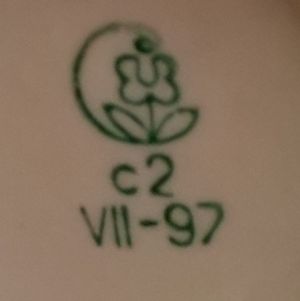 These teapots here are available on eBay.