Soviet Gzhel ceramic casket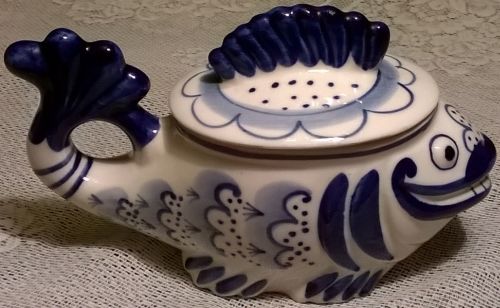 The ceramic casket is made in form of a whale.
Gzhel is a tradition Russian style of ceramics. It takes its name from the village of Gzhel situated near Moscow. Gzhel potters developed in 1830s high quality white earthenware, which is painted in a traditional blue on white manner.
This pyxis was produced in Soviet Union. It is 18.5 cm long and 11.5 cm high. It is marked with Gzhel "duck" stamp used in 1972 - 1986 period. This ceramic item was designed by artist Okulova.
HANDPAINTED IN USSR