Old Gzhel swimmer porcelain figurine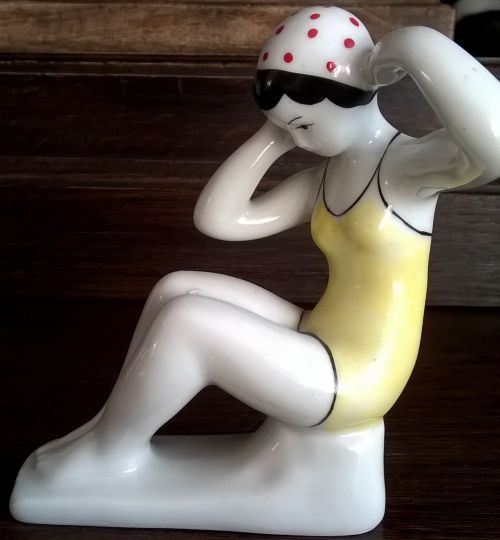 The figurine was made in Gzhel in 1960s.
It was produced in the Turyginsky factory in 1960s.
Gzhel is a Russian style of ceramics which takes its name from the village of Gzhel and surrounding area, where it has been produced since 1802.
The figurine features a young girl wearing a swimming suit who assumes swimming cap on her head. The figurine is different than traditional Gzhel ceramics products. Gzhel products are blue and white. The figurine is colourful. Girls' swimsuit is yellow and swimming cap has red dots.
There is no mark on the base of figurine. Just words "Made in USSR".