Porcelain
Plate with Polish-Lithuanian Commonwealth arms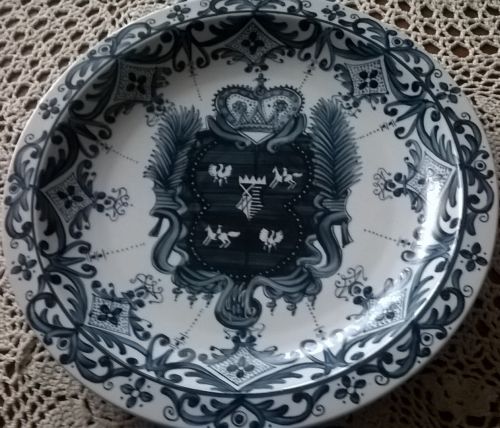 On the plate is painted coat of arms of the Polish-Lithuanian Commonwealth.
The Polish–Lithuanian Commonwealth was a dualistic state ruled by a common monarch. It was one of the largest and most populous countries of 16th- and 17th-century Europe. Generalizing, it covered territories of current Poland, Ukraine, Belarus and Baltic states.
Wawel is a mark used since 1952 by Table Porcelain Factory "Krzysztof". The factory started production in 1945 using production potential of former Krister Porzellanmanufaktur AG.
The charger is 32 cm in diameter. It is stamped with the Wawel mark and signed by painter.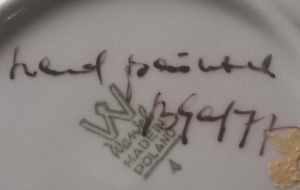 Here it is available on eBay.