Elfriede Balzar-Kopp lidded jug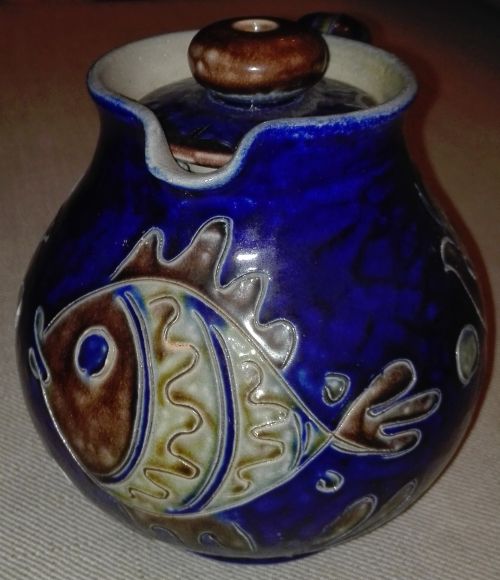 Westerwald style jug with lid made by Elfriede Balzar-Kopp.
This salt glazed Westerwald jug is 15cm high.
Elfriede Balzar-Kopp was born in 1904 in Bendorf on the Rhine. In 1926 she graduated Staatliche Werkschule für Keramik (State Engineering and Ceramics School). Being only 23 she started her own workshop in Höhr-Grenzhausen.
Elfriede developed her own style and technique drawing in the vessel walls, creating jugs, plates and stoneware figurines. Her style of decoration changed constantly as she adapted to the taste of the respective decade.
Elfriede Balzar-Kopp died in 1984. She is known for her salt glazes and won many awards starting in 1937 when she won a honorable mention at a world exhibition in the Paris International Exposition.
Elfriede Balzar-Kopp mark/signature: