Delfts urn with Foo dog on the lid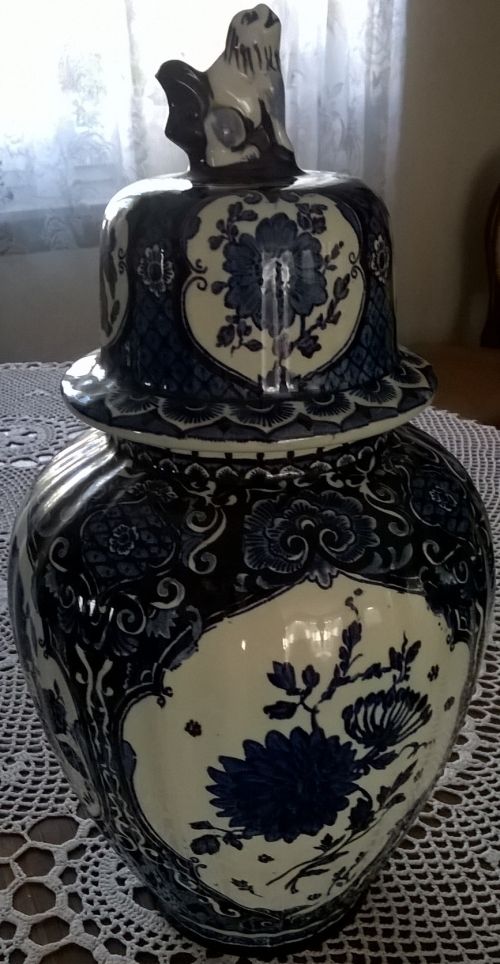 The urn was made in 1970s by Boch for Royal Sphinx.
The lid is topped by Chinese guardian lion figurine also called Poo dog. Guardian lions were in China a symbol of dignity and power, protected against evil spirits and ghosts and was considered a defender of the law.
The urn is stamped:
MADE BY BOCH FOR ROYAL SPHINX HOLLAND
Delfts