Delfts Blauw De Lente Chemkefa plate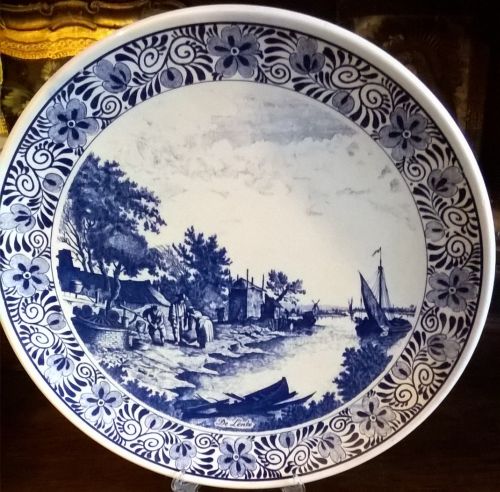 Huge Delftware charger made by Chemkefa in 1970s. The plate is titled "De Lente" what means springtime.
This spring plate picture is after Jan van Goyen 1596-1656, a prolific landscape artist who painted over 1200 paintings and over 1000 drawings.
Chemkefa is the abbreviated name of Chemisch Keramisch Fabriek. The factory was established by the former Sphinx employee Leendert Zwikker after the Sphinx was closed in 1969. Chemkefa is located in Maastricht. It specializes in transferware blue & white decorative Delftware chargers with traditional Dutch scenes. Chemkefa uses a very dark blue paint.
The plate is stamped:
Delfts
Blauw
Chemkefa