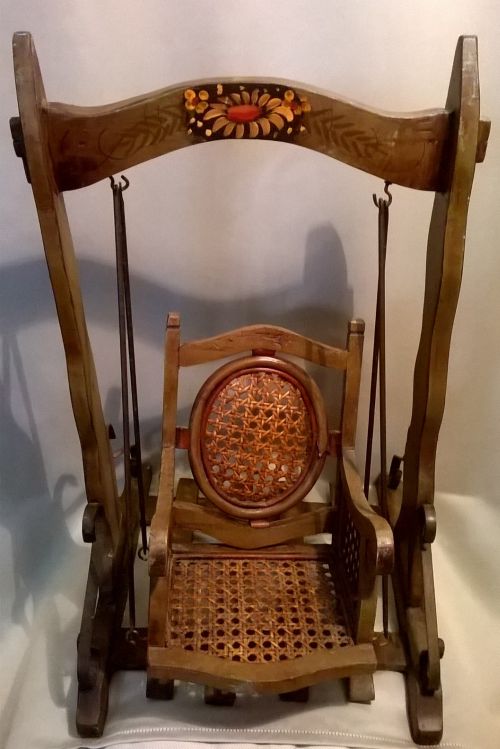 Wood and metal composition Victorian style doll swing.
The toy is about 52 cm high. It is made of wood with metal and caned elements. The chair is suspended by vertical metal hangers attached by top screw eyes.
This doll swing has Victorian look but in my opinion it is not that old. Most probably this is a vintage 20th century stylized toy.