Original 1970s Hermann open mouth teddy bear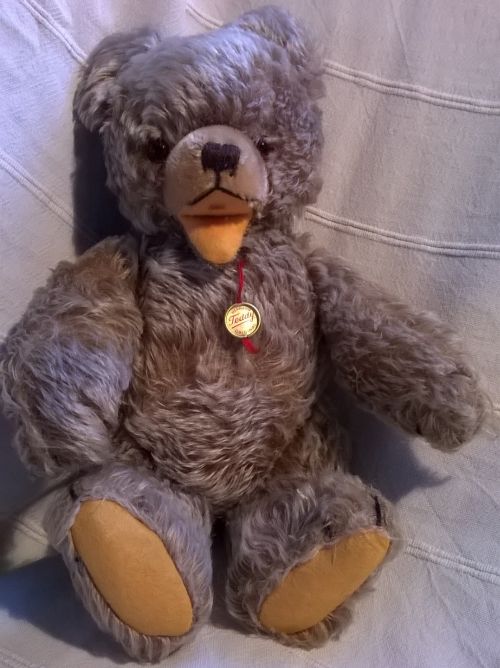 This German plush toy was made in 1970s.
The toy has a plastic button hanging on a red string "Hermann Teddy Original". It is fully jointed and some 31 cm (12") high. It also has a working squeaker.
The company was established by Bernhard Hermannn in 1912 in Sonneberg, a German town in Thuringia. It was named after founder's initials "BE HA". Soon started production of teddy bears and dolls.
After Sonneberg became a part of East Germany, the business was moved to Hirschaid near Bamberg. The company name was changed to Teddy-Plüschspielwarenfabrik Gebr. Hermann KG. Three sons of Bernhard Hermannn became partners in the company.
It is still run as a family business. Three granddaughters continue the tradition of the family business by producing teddy bears and plush animals.