Porcelain
Polish ceramic bear figurine from Józefów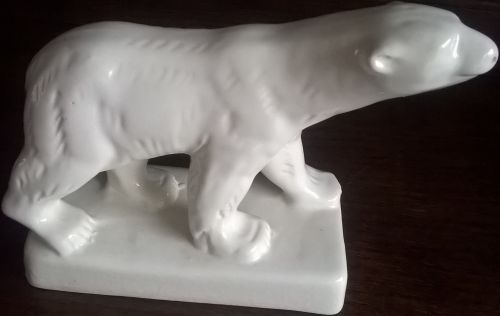 In 1924 on the outskirts od Polish city Czeladź was established a factory of sanitary ceramics and stoneware "Józefów."
Over the years a small factory slightly expanded and in 1938 it employed 450 workers. After World War II the factory was taken over by state. Around 2008 Józefów factory completely stopped production.
The main product of the factory were ceramic tiles. It also produced sanitary ceramics and some porcelain pieces. One of those ceramic products was a bear figurine, which became a symbol of Józefów factory.
The figurine is not marked. It was produced in second half of 20th century.