Hutsul lady Korosten figurine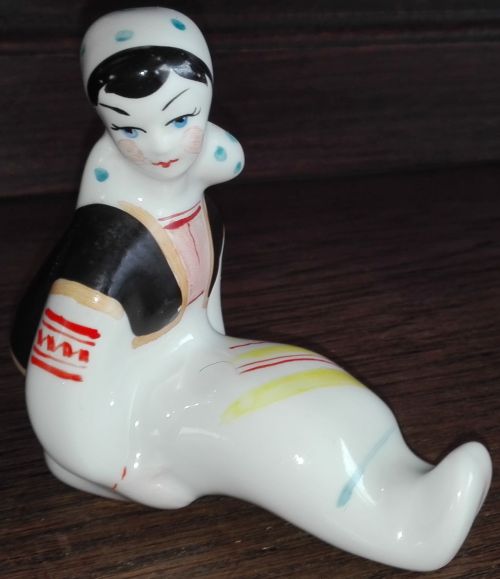 The figurine was produced in 1950s and 1960s.
It depicts a sitting Hutsul woman. She wears traditional folk costume. Hutsuls are Ukrainian highlanders who for centuries have inhabited the Carpathian mountains.
The figurine is 10.5 cm high.
On the base this figurine is marked. Red color means first quality. This mark was used by the Korosten factory in the 1960s - 1990s period.