Antique Chinese cloisonne brass box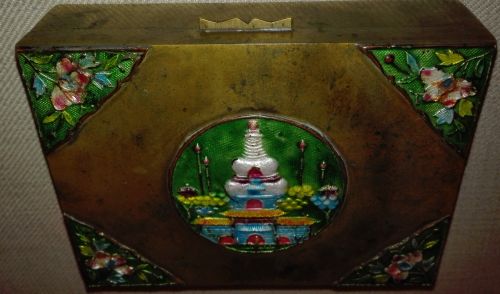 The box is made of brass and lined with cedar wood inside.
It is enamel decorated with Chinese temple in the center and flowers in corners. This humidor or maybe jewellery box was made in the Early Republic period, circa 1920s.
The box dimensions are 12 x 9 x 3 cm.