18th century candleholder signed Michał Groll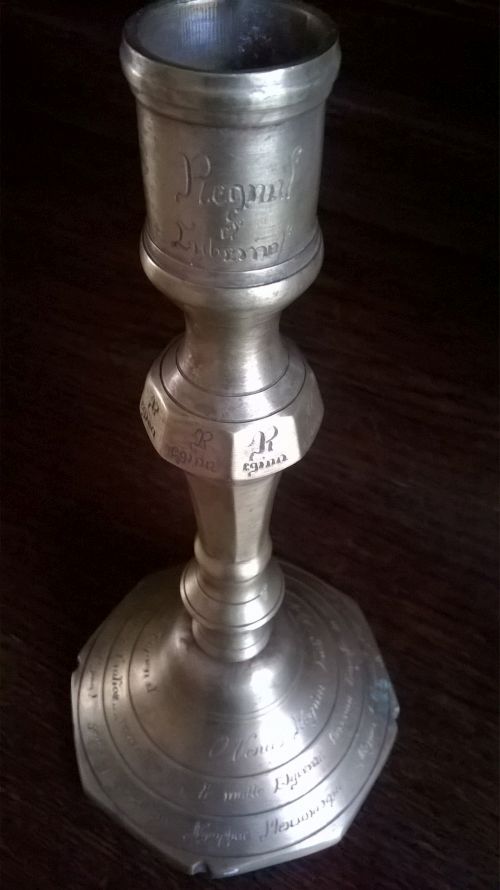 A small brass candleholder with interesting history connected with Michal Gröll.
The candleholder has inscription on its surface. It is a Horace's ode"Venus Regina", which is a call to Venus to leave her home in Greece and come to the little shrine of a Roman geisha named Glycera.
Another interesting inscription is at the bottom of the candleholder. It says "Einige Freie Stadt Danzig 1773 Michał Gröll Warszawa Poznań Gdańsk". Einige Freie Stadt Danzig means "the free city of Danzig". Michał Groll was a printer who came to Poland from Nuremberg. He printed in Warsaw resolutions of parliament as well as most of Polish 18th century books.