Porcelain
Elvira Bach artistic Metropolis plate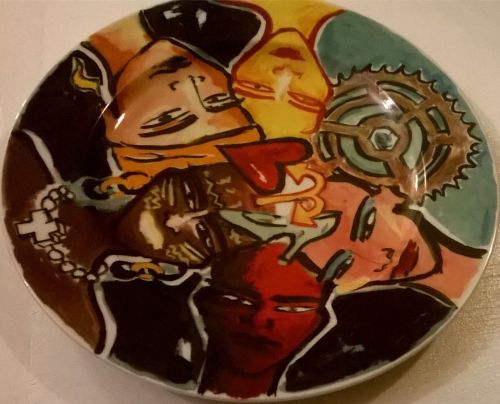 Elvira Bach designed the ceramic Metropolis plate at the start of the new century in a limited edition.
Elvira Bach was born in 1951 in German Neuenheim am Taunus. She is a graduate of Berlin University of the Arts. Red is a central color through almost all her pictures. She is known for uniqueness of her women pictures. She remaines a discoverer of the ambivalences of womanhood.
Artistic breakthrough was for her the invitation to Documenta in Kassel in 1982. Now she is the most successful representative of the group.