West German pottery Bay Keramik planter and stand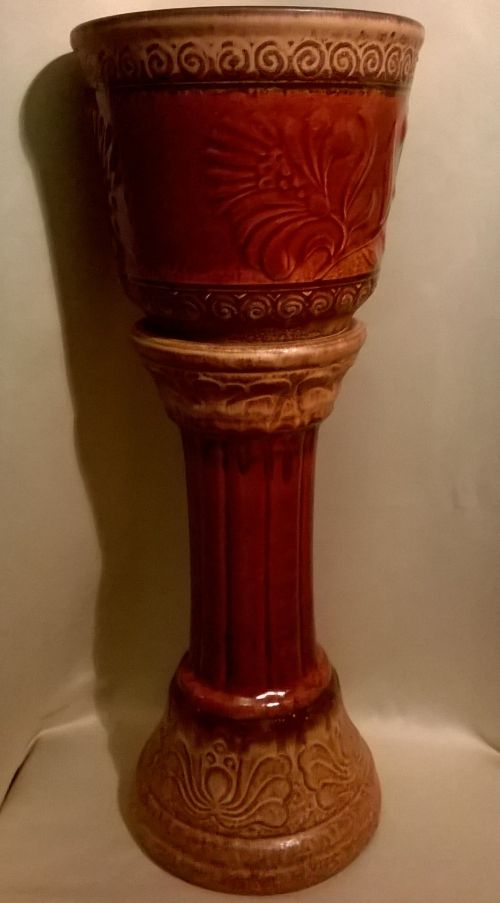 The pottery in not decorated in classical for the period fat lava style. It rather resembles Art Nouveau.
The jardiniere and stand are made by Bay Keramik. They are marked:
Bay W. Germany 673 22 (planter)
Bay W. Germany 449 40 (stand)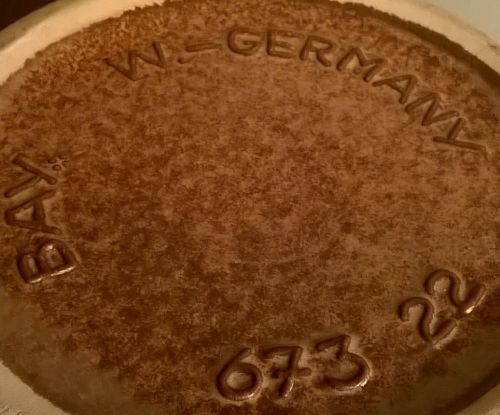 These West German pieces are hand glazed. The stand and planter are brown.
It is about 60 cm high altgether and 22 cm in diameter in the widest part.