Royal Delft De Porceleyne Fles tea caddy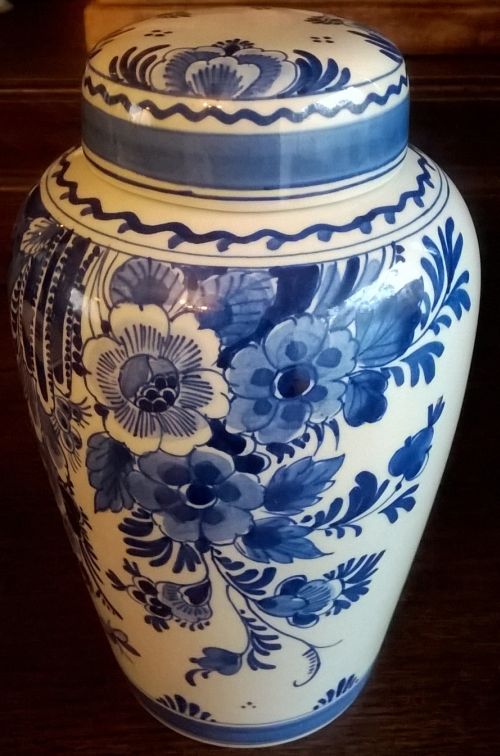 The tea caddy was made in 1950s.
This Tea Caddy Jar was created by the famous Dutch pottery De Porceleyne Fles, which means The Porcelain Bottle. It is decorated in the traditional blue-on-white style and floral motif.
The bottom displays the Porceleyne Fles stamp and the typical markings. Unfortunately I'm not able to decrypt letters on the right, which decode exact date.