Art nouveau cigar ashtray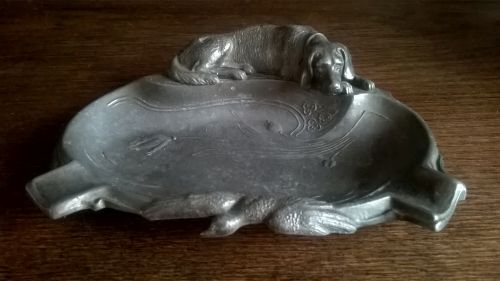 The ashtray was produced in 1930s. It has a mark "JR" or "TR".
It is decorated with classical art nouveau flower motives. Additionally there is a hunting dog figure on top of it.
It is made of some kind of metal. It is also marked with MET mark what according to 1932 Polish hallmarking law was used on pieces that combined precious and non precious metals.