Jean Parentani ceramic architectural elements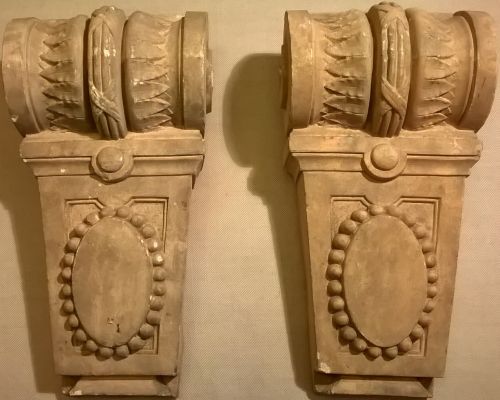 Art nouveau architectural elements from Brussels.
J. Parentani & Léon Champagne firm located in Tubize, made architectural ceramics and tiles from 1893. They produced items based on designs by such architects and sculptors as Léon Govaerts and Juliaan Dillens. Production was continued from 1896 until 1902 partly by the S.A. La Majolique based in Brussels and Emptinne near Ciney.
Brussels is known as the capital of Art Nouveau.
These architectural elements are stamped: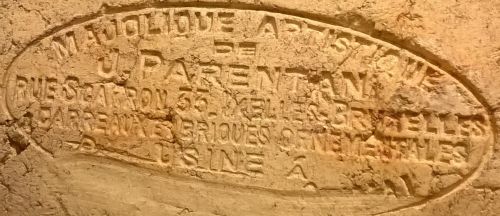 MAJOLIQUE ARTISTIQUE
DE
J. PARENTANI
RUE SCARRON 33 IXELLES BRUXELLES
CARREAUX BRIQUES ORNEMENTALES
USINE A