Gzhel porcelain horse figurine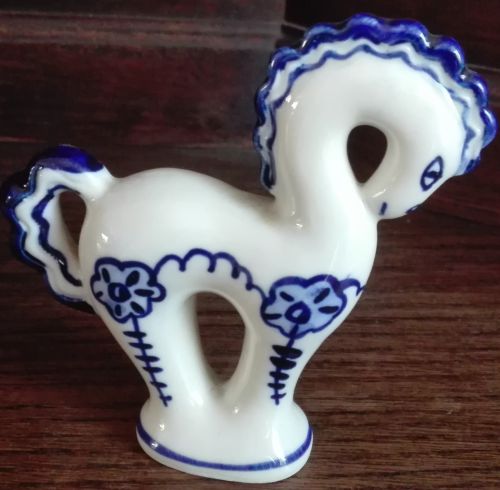 This is one of best known designs by L.P. Azarova.
The Azarova design is a harmoniously built stylized horse. Joined legs as well as head hanging to the breast and curved tail form three gaps in the silhouette.
The figurine is 12 cm high and 12 cm high. It was made in 1980s in the Gzhel factory situated near Moscow.
On the bottom there is a mark: Handpainted in USSR.